Posts Tagged 'amazi-girl'
10 results.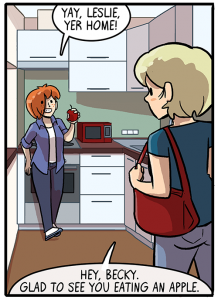 November's first Patreon bonus strip is up, starring Leslie!  AS YOU DEMANDED!  All Patrons can go check it out.
And *gentle nudge* you can also upgrade to seeing tomorrow's strip a day early every day! That comes in handy sometimes.  And maybe suddenly, when you least expect it!
Kickstarter runs until Thursday at 11pm EST!  Just four days left of me annoying you folks about it.  Hooray!