Posts Tagged 'amazi-girl'
55 results.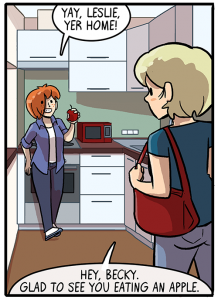 November's first Patreon bonus strip is up, starring Leslie!  AS YOU DEMANDED!  All Patrons can go check it out.
And *gentle nudge* you can also upgrade to seeing tomorrow's strip a day early every day! That comes in handy sometimes.  And maybe suddenly, when you least expect it!