Posts Tagged 'amber'
379 results.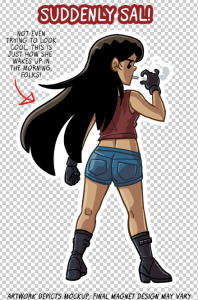 Sal's back!  In magnet form!
You can pledge for the Dumbing of Age Book 7 Kickstarter at the SUDDENLY SAL MAGNET tier if you want Sal to come along with your book, or you can choose her as part of the PICK THREE or PICK FIVE tiers!  And, of course, if you put down for COMPLETE MAGNET POWER, she's been added to your pile.