Posts Tagged 'billie'
549 results.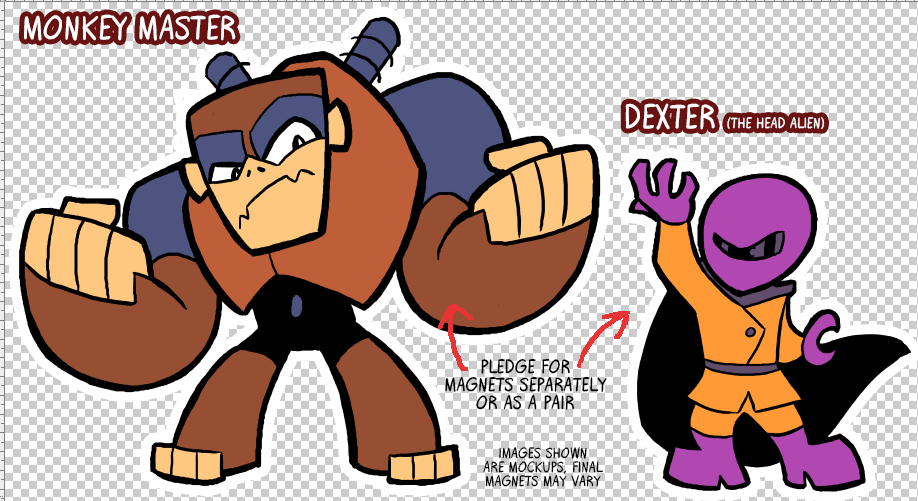 We cleared $40k yesterday morning, and so the Dumbing of Age Book 6 Kickstarter has unlocked Dexter and Monkey Master character magnets!  They're based on brand new art I drew yesterday!  You can pledge for a book + either of them, or a Book + both of them as a set!  And if you pledged for the any of the COMPLETE MAGNET POWER tiers, they've been automatically added to your pile.
Next up, at $45k, I'll unveil a FUTURE COMIC STRIP, from, like, June or something, I dunno.  We'll figure it out together.  Last time we did this, I had a website poll where you could choose a future strip based on which characters appeared in it.  (None of them would be overly spoilery, of course; they'd be fun, relatively stand-alone strips.)  Around $45K I'll also have another surprise character magnet choice for y'all.
That's it!
The Dumbing of Age Book 6 Kickstarter is just about $800 away from unlocking DEXTER and MONKEY MASTER magnets, just so ya know.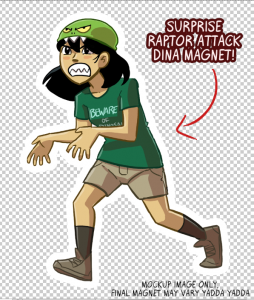 And that's when the attack comes. Not from the front, but from the side, from the Dumbing of Age Book 6 Kickstarter stretch goal you didn't even know was there.
(also we got Saturday and Sunday updates renewed for another year, hooray!!!!!!)