Posts Tagged 'danny'
397 results.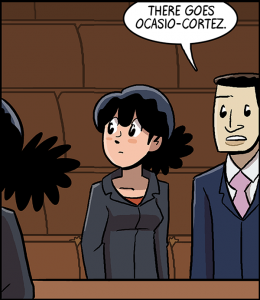 This month's first Patreon bonus strip is now available for all Patrons to log in and see!  Robin won this month's vote, so get ready for some Congresswoman DeSanto.
And remember, you can up your monthly pledge so you can see tomorrow's Dumbing of Age strip a day early, every night!
As of this writing, just $250 to go until the Dumbing of Age Book 8 Kickstarter unlocks a character magnet of Walky that you can pledge for!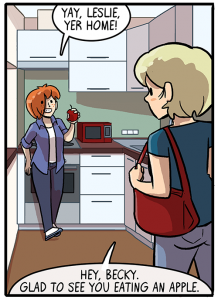 November's first Patreon bonus strip is up, starring Leslie!  AS YOU DEMANDED!  All Patrons can go check it out.
And *gentle nudge* you can also upgrade to seeing tomorrow's strip a day early every day! That comes in handy sometimes.  And maybe suddenly, when you least expect it!
I'm selling my Masterpiece Shockwave on eBay, and I'm dropping a note here in case anybody wants one of those.