Posts Tagged 'ruth'
362 results.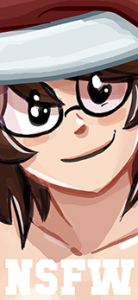 It's Christmas!  You can pop over to Slipshine today to see a Christmas-themed Dumbing of Age naked person!  It's Christmas themed because it's a naked person in a Santa hat.
I apologize belatedly for not having any Hanukkah-themed naked people.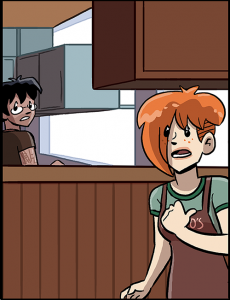 November's second Patreon bonus strip is up, and it's about Sayid, Becky, and Galasso! All Patrons can go check it out here.
And, yo, you can also upgrade to seeing tomorrow's strip a day early every day! That comes in handy sometimes.
I'm selling my Masterpiece Shockwave on eBay, and I'm dropping a note here in case anybody wants one of those.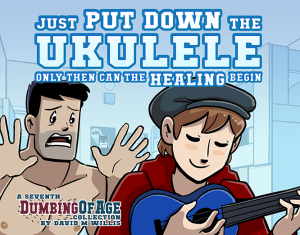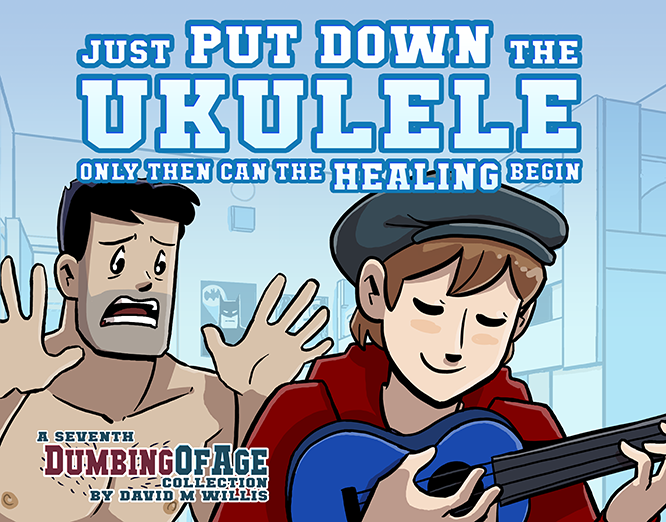 Hey, it's now the holiday shopping season, and so Dumbing of Age Book 7 is available for sale in the online store!  As per usual, you can buy Book 7 plain or pay a little extra to get it doodled and signed in by me!
If Book 7 doesn't satisfy, try out the Six Book Combo deal and the new magnet set that went up yesterday.