Posts Tagged 'sal'
412 results.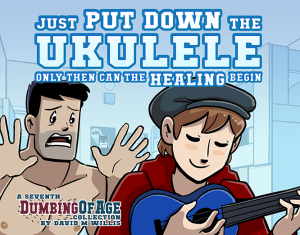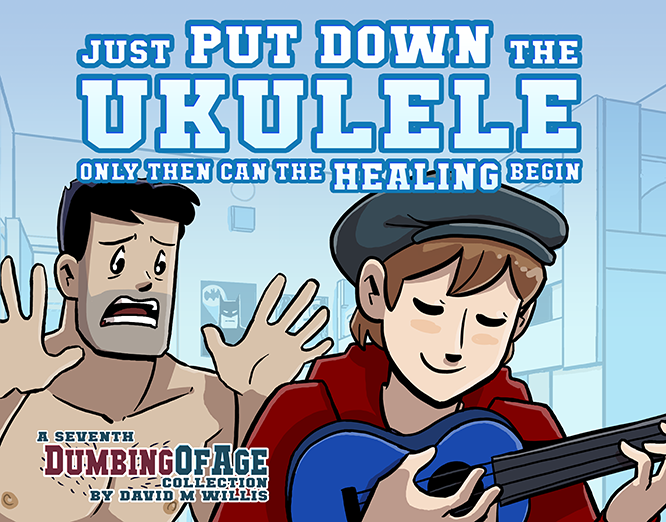 Hey, Dumbing of Age Book 7 is now available for sale in the online store!  Usually the new book goes up Thanksgiving each year just in time for the holiday shopping season, but somebody's got two thumbs and a sudden $800 car repair bill, so say hello to Buyable Book 7 a whole two days early!
As per usual, you can buy Book 7 plain or pay a little extra to get it doodled and signed in by me!
If Book 7 doesn't satisfy, try out the Six Book Combo deal and the new magnet set that went up yesterday.  A Seven Book Combo Deal will happen quite a bit later, probably after the shopping season.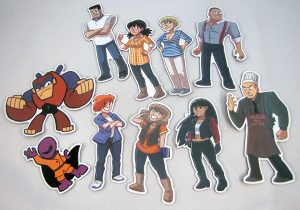 The week of Holy Crap It's Christmas Now is nigh upon us, so I've put up last year's batch of Book 6 Kickstarter magnets in the online store!
A set of 10 Dumbing of Age character magnets, it includes Joyce, Becky, Sal, Galasso, Joe, Jacob, Robin, Leslie, Monkey Master, and Dexter.  (I have about five each of Dina, Carla, and Jocelyne remaining, and I need to keep those for unforseen emergencies and such, so those three will not be available.)  Most are about 4″ tall, but they vary.  Galasso, for example, is quite a bit larger!  He's a big guy.
You can also buy the three magnet sets together as a bundle.  While supplies last!
Another completely random, casual reminder that one can read tomorrow's strip early on Patreon.