Posts Tagged 'sal'
316 results.
Written by: David Willis
Cover by: David Willis
Art by: David Willis
Price: $19.99
Joyce was homeschooled, and these initial few weeks of college have been her first foray into public education. Joyce worries college is changing her, but when her childhood friend Becky shows up at the door, Joyce begins to learn exactly how much. (Also, Dina runs around in an adorable triceratops hoodie.)
also i've submitted my book 6 kickstarter for review, so that should be starting up soon, get ready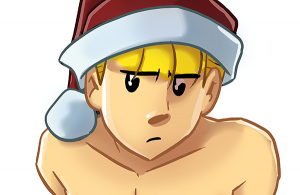 Tomorrow, a new storyline begins: "Everything You've Ever Wanted Floats Above"
I've been getting bad at noting when there are new pages up at Slipshine for Welcome To The Fuck Zone.  Back on Monday, there went up a new Christmasy page with Mike!  So that's there, so you know.  Next week, for Boxing Day, you get Ruth and Billie.
SPECIAL HOLIDAY SALE EVENT THINGAROONIE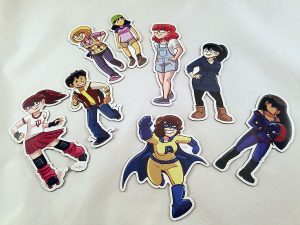 Every* order I get in the online store this week, lasting from last Monday to the end of Sunday five days from now, will get a free character magnet included!  Just thrown right in there.  You can't choose your magnet — it'll be random — but, hey, free character magnet!  Buy a book?  Free magnet!  Buy a buttload of books?  Free magnet!  Buy magnets?  STILL A FREE ADDITIONAL MAGNET.
So, yay!
*does not include buying the links to Joyce and Walky! comics, because i can't throw a magnet into an email