SLASH CONTEST: First place!
on
February 29, 2012
at
6:18 pm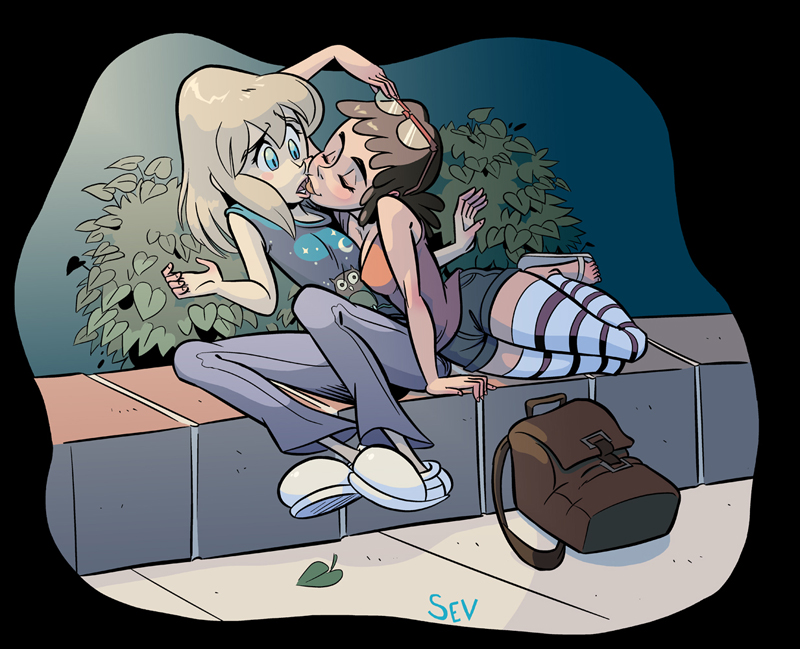 And here's our first place winning piece of SLASH CONTEST art!  It's by Sev, and it's Roz x Joyce.  Fun fact: This is the only SLASH CONTEST art I got of Roz!  Another fun fact: I may have to give Roz those stockings some time in the future.
Roz Roz Roz.
Tomorrow, we'll see our two Honorable Mentions (they have a similar theme), and after that I'm gonna start talking about the other 16 or so entries in singles or pairs, day by day.  Nobody will be at lack for SLASH CONTEST art for a good long while.  As it should be.
You're getting a poster, Sev!  And an extra thing or two!  But not just yet, since I'm still sick from my trip and I don't think I should send germs through the mail.