DUMBING OF AGE BOOK 11 KICKSTARTER – day 2 update
on
April 26, 2022
at
9:27 pm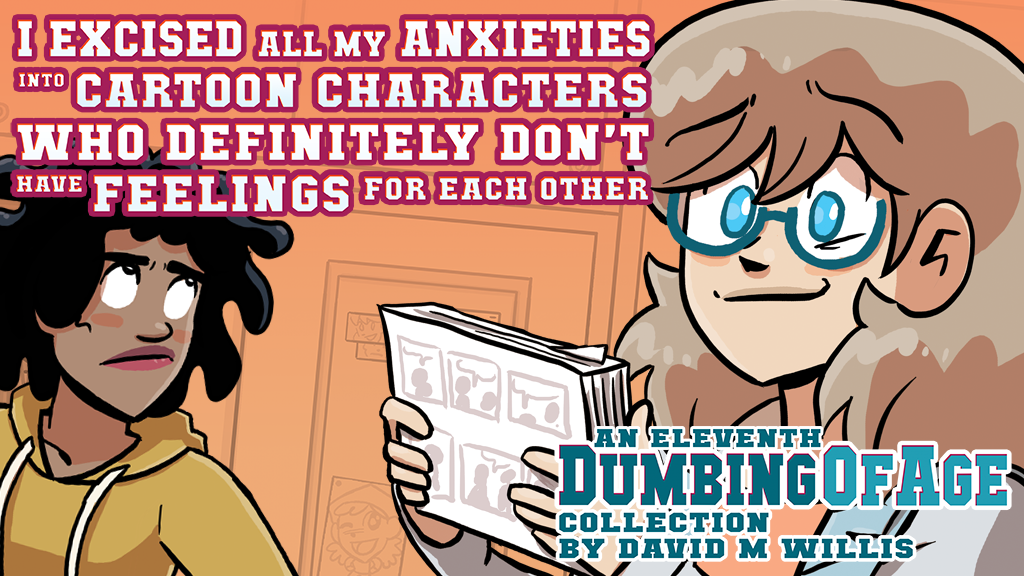 DUMBING OF AGE BOOK 11 KICKSTARTER
1) We've funded!  Book 11 is happening!
2) The first stretch goal, the addition of a Booster character magnet tier, was reached!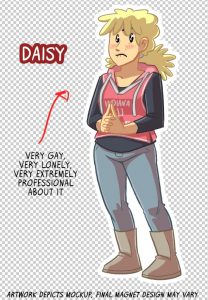 3) The second stretch goal, the continuing of Saturday/Sunday updates for the next year, was also reached!  Good, I don't wanna hafta delete and then reupload my 5-month buffer into a 7-month buffer.
4) A surprise stretch goal, the unlocking of a Daisy character magnet tier, also hit today!
5) As of this writing, we're $1k away from unlocking the next stretch goal, which is free Joyce magnets for everyone who pledges for physical goods.  Pledge for a book?  You'll get a free Joyce magnet tucked inside.  It's pretty rad.
6) After that is unlocking both Professor Robin and Leslie magnets!  Together!  Well, both separately and together.  Your choice.
7) More magnets thereafter.
Anyway, that's the first 45 hours.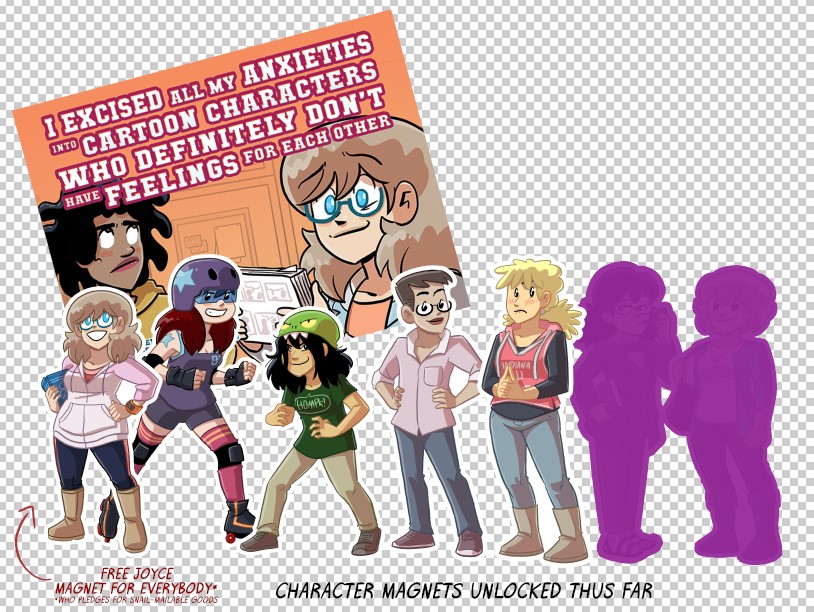 DUMBING OF AGE BOOK 11 KICKSTARTER