Archive for '01 – This Bright Millennium'
67 results.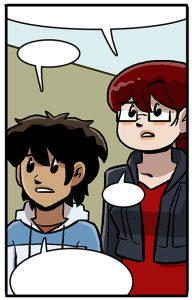 September's second Patreon bonus strip is about what Walky and Carla are up to if we point the camera at them instead of Joyce pushing Booster through the halls.
All patrons can go check it out! And you can always pledge up to read tomorrow's strip today!