SLASH CONTEST: These late entries keep gettin' weirder and weirder.
on
April 22, 2012
at
9:49 pm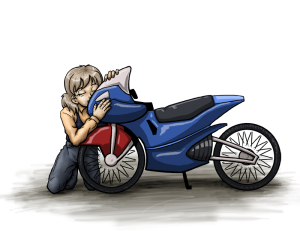 That's right, this is art of Joyce making out with Sal's motorcycle.  It's by Jackson Ferrell.  No judgments!  What machines we make out with in the privacy of our own homes should be our business and ours alone.
'Scuse me, I'm gonna need to borrow some tissue and some KY.