Use coupon code MONDAY for 20% off orders more than $20 today!
on
December 12, 2022
at
12:01 am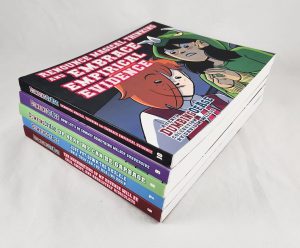 It's a random Monday!  And screw Garfield, let's celebrate this random Monday!  For all of Monday (today), you can use the coupon code MONDAY for 20% off any order over $20 bucks in the online store!  Domestic orders, sent 2- or 3-day Priority Mail, should arrive before Christmas.  International orders, uh, cross your fingers.
Book 11 is new to the store, as is a new character magnet set!  And for the first time ever, there's a new book combo set that collects books 6 through 10!