Posts Tagged 'spencer'
5 results.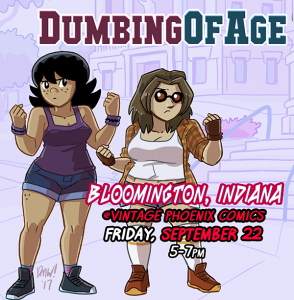 TODAY, FRIDAY, September 22, I will be at Vintage Pheonix Comic Books in Bloomington, Indiana, from 5-7pm!  I will have books and probably character magnets and my nigh-charming self!  If you're lucky, maybe my wife will be in the corner wrangling my adorable children, who will hopefully not be eating books and magnets.
Next Saturday the 30th, I'll be signing at the table for Laughing Ogre Comics at Cartoon Crossroads Columbus!  You can find me there from 2:30 to 6pm.