on
April 3, 2023
at
12:01 am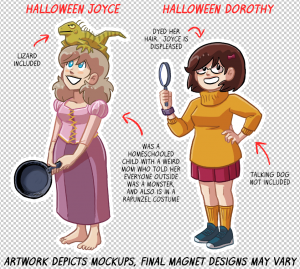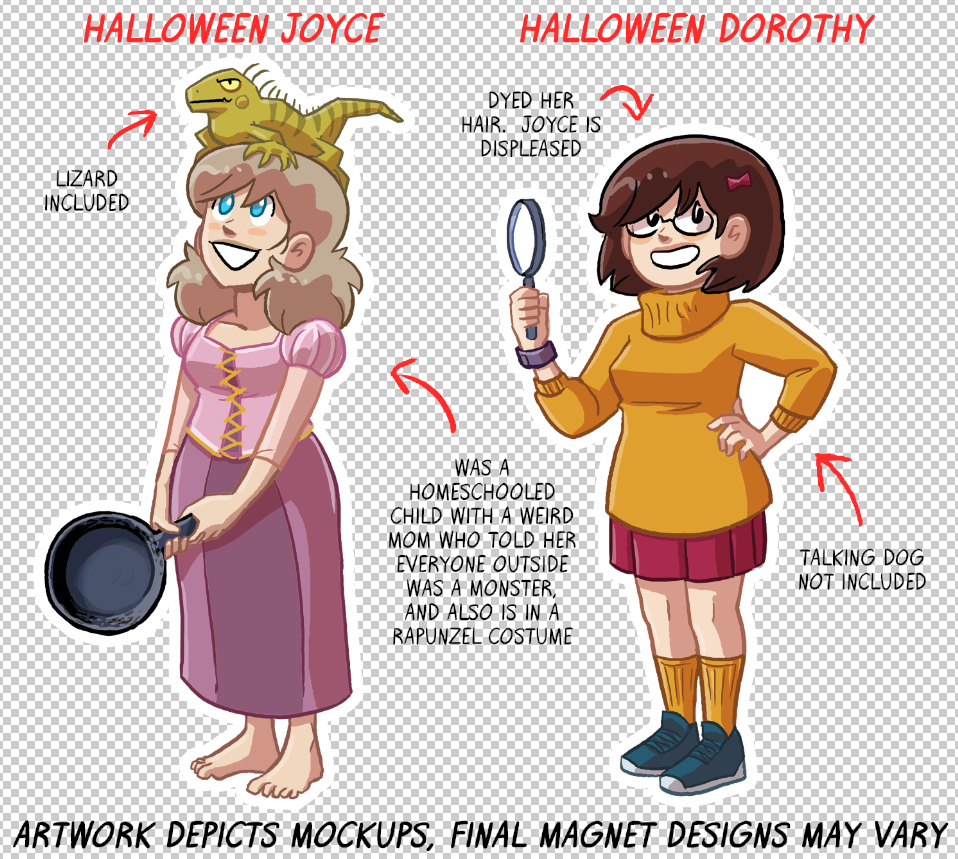 The Dumbing of Age Book 12 Kickstarter has breached $40K!  And that means more magnets!
Celebrate Halloween year-round with these HALLOWEEN JOYCE and HALLOWEEN DOROTHY character magnets!  Dorothy is 2″x4″ and Joyce is a little taller ('cuzza the lizard) at probably 2″x4.3″.  You can now pledge at the HALLOWEEN JOYCE or HALLOWEEN DOROTHY tiers if you want either along with your book pledge, or you can back the HALLOWEEN JOYCE *AND* HALLOWEEN DOROTHY tier if you want both magnets together!
Just click through and look for one of the graphics featured below in the big ol' column of tiers!
it's my birthday today btw so it's a good day to pledge