Posts Tagged 'joyce'
1316 results.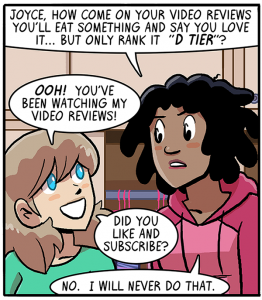 The second Patreon bonus strip of the month is now up!  All patrons can now log onto the Dumbing of Age Patreon and see the further adventures of Joyce and her video reviews.  Like and subscribe!
And remember, you can pledge up to read tomorrow's strip today!