Posts Tagged 'becky'
743 results.
The Dumbing of Age Book 12 Kickstarter ends today!
It's the final day of the Dumbing of Age Book 12 Kickstarter!  Her Hugs Are Traps will collect "Year Twelve," spanning the five storylines that start on August 27, 2021, and complete on August 21, 2022. This includes new commentary, behind-the-scenes artwork, and new character designs into a 224-page tome with luxurious glossy paper all bound up into a sturdy, full-color presentation.   There's 24 new Patreon bonus strips collected!  There's a foreword by Steve Horton!  All pledges for physical goods get a free Walky character magnet!  And there's 11 more character magnets you can choose from.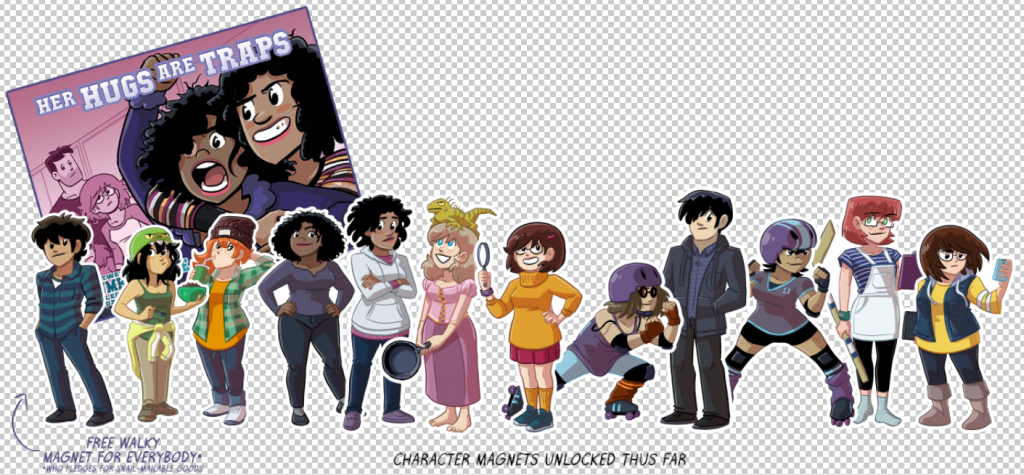 All the unlocked magnets can be seen in the spread above!  There's just 24 hours left in this campaign, so be sure to make your final selections!  We cross the finish line Tuesday (tonight!) at 11:45pm Eastern.
Pledge today, because there is no tomorrow!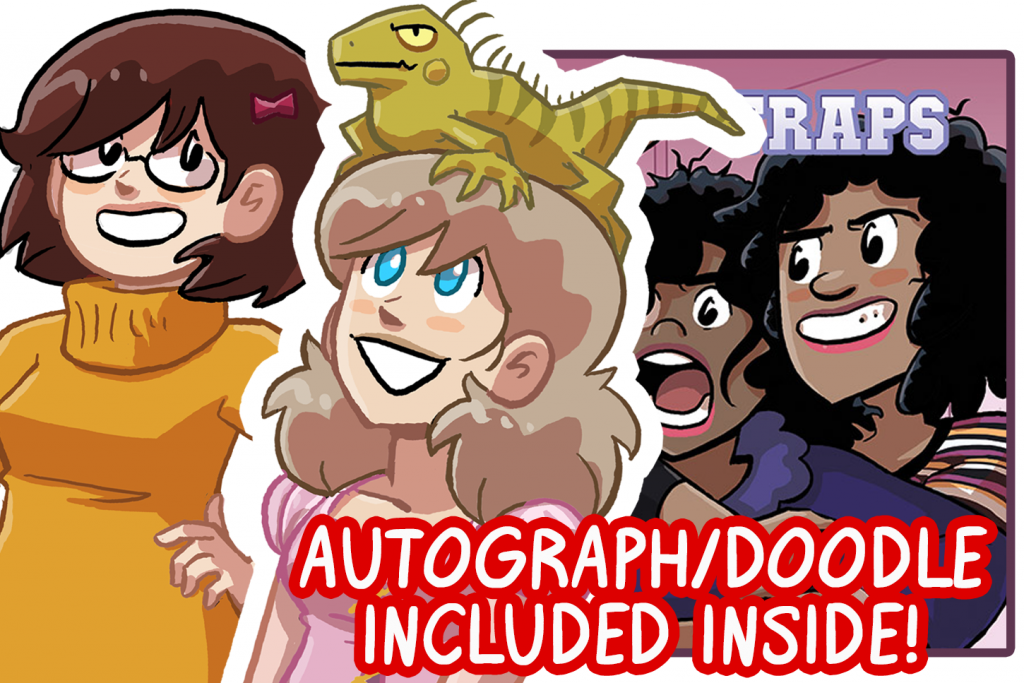 The Dumbing of Age Book 12 Kickstarter is live!  9 character magnets are unlocked so far, with more to come!  The Ruth magnet will be unlocked soon, but right now you can already back stuff like the Halloween Dorothy/Joyce magnet pair and get your book doodled-in/autographed!  Pledge today!