Posts Tagged 'becky'
613 results.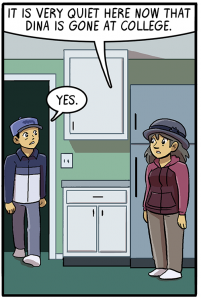 April's first Patreon bonus strip is here, and it's about DINA'S PARENTS! All patrons can read it at the Dumbing of Age Patreon!
And remember, you can pledge up to read tomorrow's strip a day early!
Thanks to everyone, re: the Kickstarter!  We're doin' a Book 10!
You can stop paying attention to down here for a while.
But not until after you read this: There's a poll down to the right where you can help choose Book 10's default doodle character!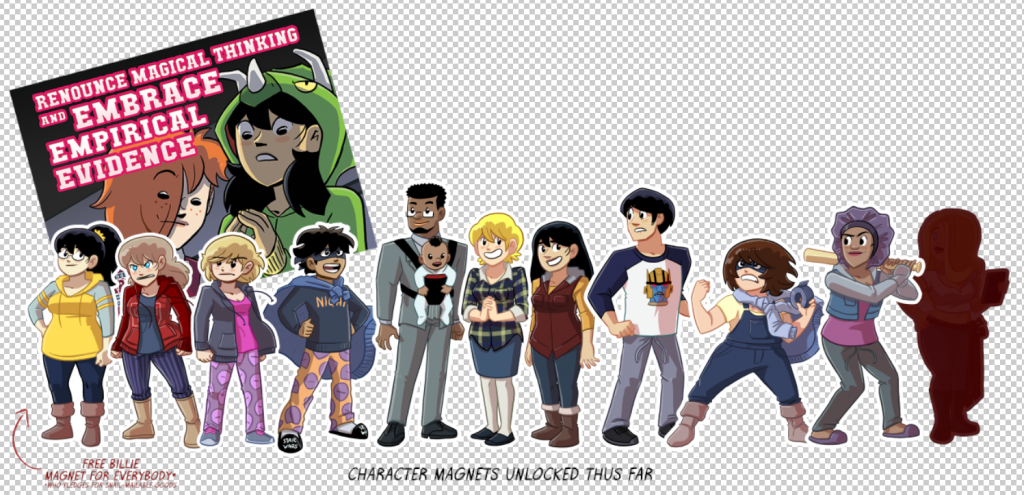 The Dumbing of Age Book 10 Kickstarter continues!  We're at $52K, still poking along towards $55K, when we unlock the next character magnet: CONQUEST!
13 days to go!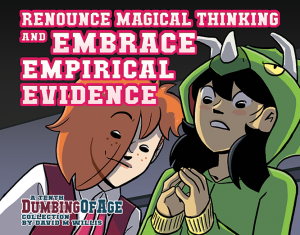 The Dumbing of Age Book 10 Kickstarter is live!
This book will collect "Year Ten," spanning the four storylines that start on August 18, 2019, and complete on September 9, 2020. This includes new commentary, behind-the-scenes artwork, and new character designs into an 236-page tome with luxurious glossy paper all bound up into a sturdy presentation.  Our biggest book yet!  And there will be a foreword by Seanan McGuire!
14 days to go!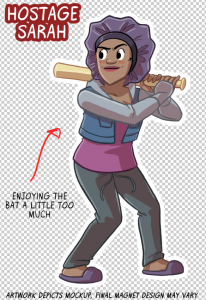 The Dumbing of Age Book 10 Kickstarter hit $50K this Sunday evening, meaning the next character magnet tier is unlocked: HOSTAGE SARAH!  She clocks in at about 2″x4.5″, and you can pledge for her individually, choose to get her and others in the PICK THREE and PICK FIVE MAGNETS tiers, or go all-in for COMPLETE MAGNET POWER!
NEXT UP:  At $55K, it's a magnet of Galasso's daughter, Conquest!  Or simply Connie, if one doesn't want to broadcast one's divine right to rule.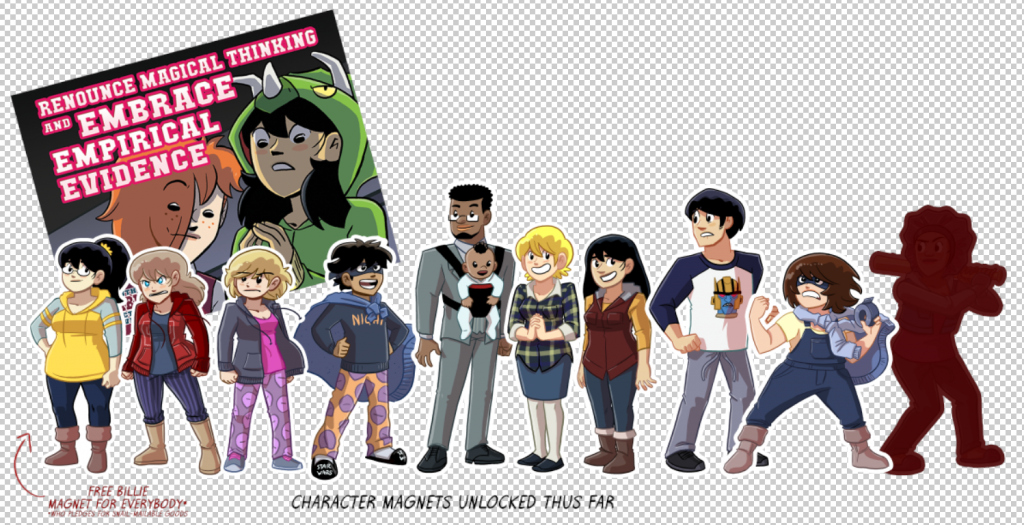 The Dumbing of Age Book 10 Kickstarter, for the 236-paged Renounce Magical Thinking and Embrace Empirical Evidence, is just $450 from reaching $50K!  When it does, we unlock the tenth magnet, HOSTAGE SARAH!  Maybe it'll do that while I sleep tonight and I can put her up when I get up in the morning, hmm!
17 days to go!