on
March 18, 2012
at
7:05 pm
Man, we're almost through all these!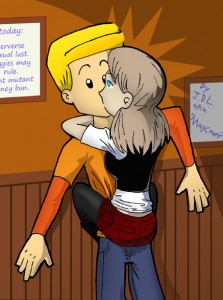 Maycroft sent this art of Mike x Joyce, wherein Joyce is a little friskier than usual.  Frisky enough to blast the angry eyebrows off Mike, anyway!  And don't forget to check out those menu items.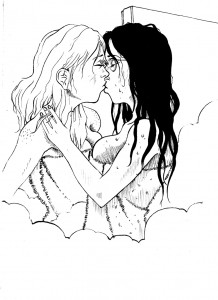 Felix continues today's Joyce theme with his Joyce x Billie submission!  He asked if towels technically counted as clothing, and apparently they do.  Billie's wearing her glasses even in the shower, 'cuz she knows what we like.