Archive for 'Book 9'
49 results.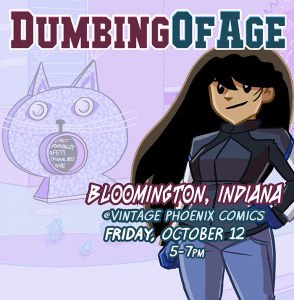 TODAY I'm gonna be back in Bloomington, Indiana!  I'll be doing a signing event at Vintage Phoenix Comics from 5-7pm.  I'll have books and magnets and maybe some prints!  Come say hello!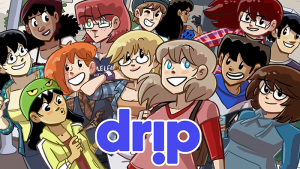 Do you want to support me on Patreon but don't like Patreon and wish you could support me in some other-but-similar way, possibly a way that currently has fewer features and perks than Patreon and is still in beta?  Then I have a Drip!  Drip is like Patreon, but by the Kickstarter folks!  And there's just two days (one?) left to join my Drip and be forever labeled a "Founding Member."  What does being a Founding Member entail?  I don't know!  I think it's just a title to make you feel special.
I'm really good at selling this, you guys, you have no idea of the level of my craft!