Posts Tagged 'asher'
34 results.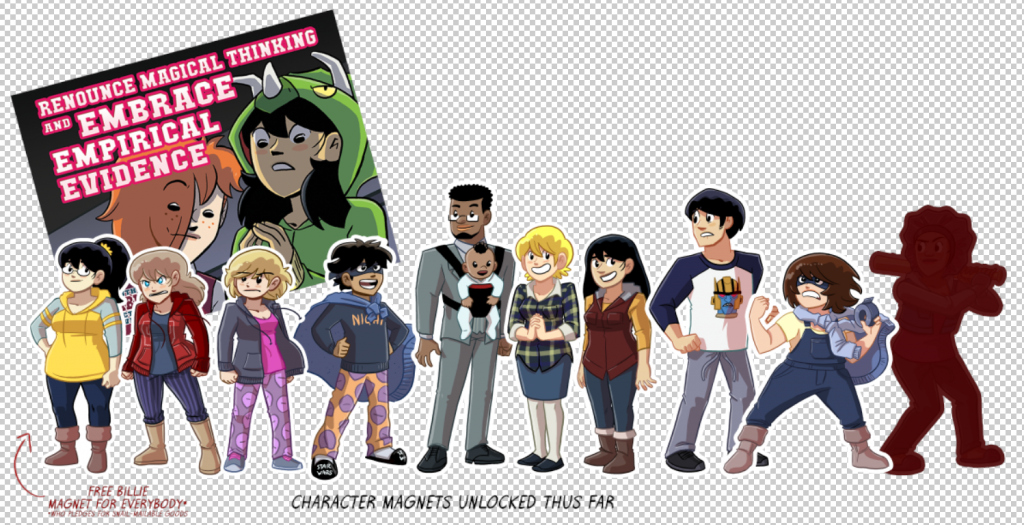 The Dumbing of Age Book 10 Kickstarter, for the 236-paged Renounce Magical Thinking and Embrace Empirical Evidence, has just passed $48k!  When it reaches $50K, we unlock the tenth magnet, HOSTAGE SARAH!  She's new art.  Hot dang.
18 days to go!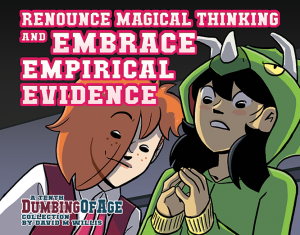 The Dumbing of Age Book 10 Kickstarter is live!
This book will collect "Year Ten," spanning the four storylines that start on August 18, 2019, and complete on September 9, 2020. This includes new commentary, behind-the-scenes artwork, and new character designs into an 236-page tome with luxurious glossy paper all bound up into a sturdy presentation.  Our biggest book yet!  And there will be a foreword by Seanan McGuire!
20 days to go!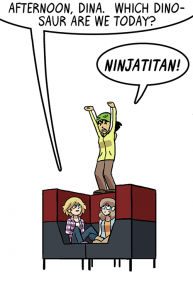 The newest Dumbing of Age bonus strip is about NINJATITAN and is now available to all patrons of the Dumbing of Age Patreon!  Go check it out!  Or better yet, pledge up to also read tomorrow's strip today!