Posts Tagged 'ross'
19 results.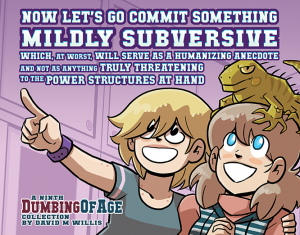 Now Let's Go Commit Something Mildly Subversive Which, at Worst, Will Serve as a Humanizing Anecdote and Not as Anything Truly Threatening to the Power Structures at Hand, aka Dumbing of Age Book 9 is now up for Kickstartering!
Book 9 is 216 pages!  It's got the usual strip commentary!  It's got bonus art and rejected strips!  It's got 24 Patreon-only strips!  It's got a foreword by Dork Tower's John Kovalic!!!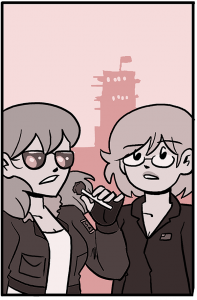 The last Dumbing of Age Patreon bonus strip of the decade is here!  Come learn more about Captain Julia Gray: Space Force!
And remember, you can up your pledge to see tomorrow's strip today, right away!  It's a nice perk sometimes.