on
April 6, 2021
at
12:01 am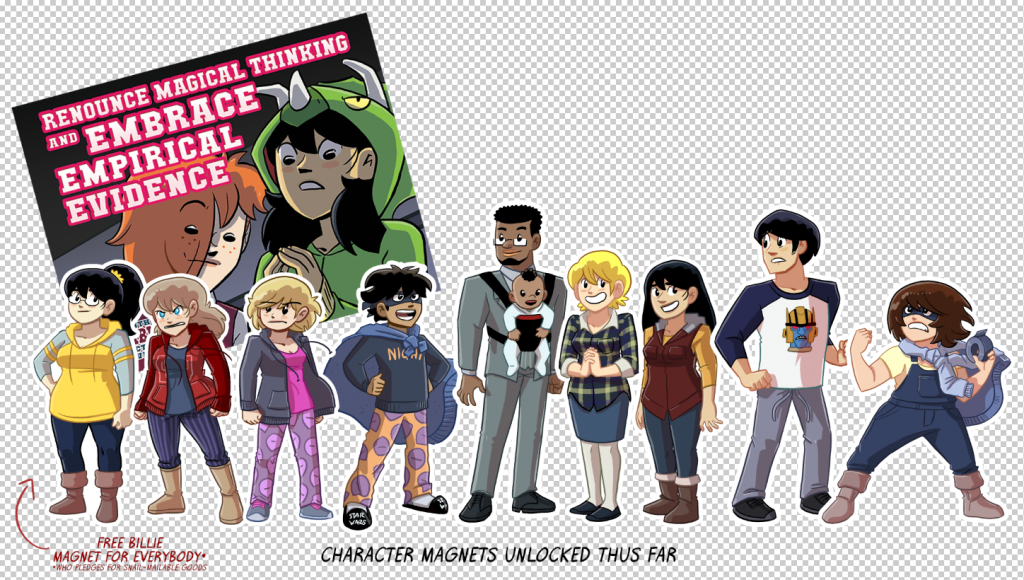 The Dumbing of Age Book 10 Kickstarter, for Renounce Magical Thinking and Embrace Empirical Evidence, is now in its second week!  Let's recap its met stretch goals thus far:
1) Everybody who pledges for something that gets snailmailed to you, whether it's book(s) or another magnet, you get a free Billie magnet!  Huzzah!
2) Saturday and Sunday websites were renewed for another year!
3) In addition to the free Billie, eight other magnets are available for pledging!  HOSTAGE JOYCE, HOSTAGE DOROTHY, NIGHTGUY, HARRISON/JAIME, AGATHA, MEREDITH, HOSTAGE ETHAN, and CLOSET COSPLAY AMAZI-GIRL are now unlocked! When we reach $50k, a HOSTAGE SARAH magnet will join their ranks!
22 days left to go!  The Kickstarter ends late Tuesday, April 27.