Archive for '04 – Is a Song Forever?'
78 results.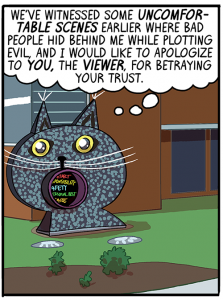 It's the second Patreon bonus strip for July! It's Blowjob Cat! It's both these things and more! Well, okay, it's only both these things. There's not a lot more.
Plus remember you can up your pledge to see tomorrow's strip early every day!