Archive for 'Book 03'
295 results.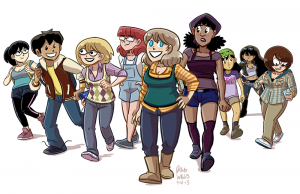 One more day for the SIXTEEN 10%-off coupon code in the online store!  You've got until midnight PST Wedesday.
Just in time for that deadline, I have an order page up for the new DoA poster.  It's technically a preorder, since I'm waiting for a post-SPX batch of posters to arrive, but here's your small window… to savings!
Also super thanks to everyone who came by to say hello at SPX!  I was happy to see all of you.  I'll definitely be returning next year if I am able.   (Getting into SPX is rough!)