Archive for '04 – It All Returns'
86 results.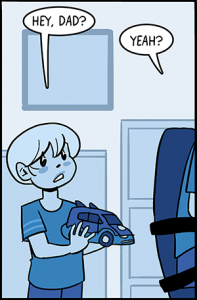 This month's Patreon bonus strip poll winner was… uh, Carla's childhood Ultra Car toy.  As dangerous a precedent to set as "oh hey you can vote for inanimate objects now," have a strip about Carla's Ultra Car toy.
With bonus little Carla.