Posts Tagged 'carol'
43 results.
by David M Willis
on
February 29, 2016
at
12:01 am
Posted In: Uncategorized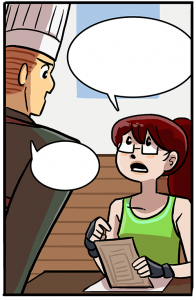 Some things!:
1) On Tuesday, the Kickstarter for Dumbing of Age book 5 starts up!  That's tomorrow!
2) This month's first bonus strip for the Dumbing of Age Patreon features Carla and Galasso!
3) All my socks have holes in them.