Posts Tagged 'faz'
64 results.
on
April 15, 2018
at
12:01 am
THE SEVENTH DUMBING OF AGE KICKSTARTER IS GO!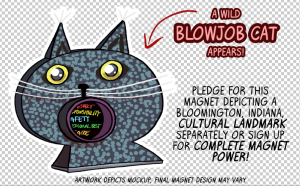 RESPECT!  RESPONSIBILITY!  SAFETY!  PERSONAL BEST!  CARE!  All these things and more can be found inside the mouth of a cat.
BLOWJOB CAT joins the ranks of Dumbing of Age Book 7 Kickstarter magnets!  You can pledge for this 3″x3″ magnet separately (well, with a book), or expect him to be part of your COMPLETE MAGNET POWER pledge!  There's also PICK 3 MAGNETS and PICK 5 MAGNETS pledge tiers if you want to mix and match.
HE IS RISEN INDEED.  A new Dumbing of Age Pornographique page is up today on Slipshine!  Welcome to the Fuck Zone #32 features Besties Eternal  JOE and DANNY.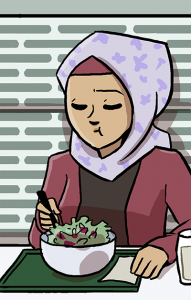 Asma has won this month's vote for Patreon bonus strip!  Any and all patrons can go check out the strip at the Dumbing of Age Patreon.