Posts Tagged 'jacob'
140 results.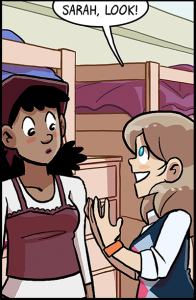 The second bonus strip for June is now live!  If you're any kind of patron of the Dumbing of Age Patreon, you can go check it out!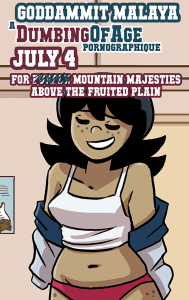 Today, Wednesday, July 4, we get the next Dumbing of Age Pornographique story on Slipshine!  Hey, remember a while back when Joe and Malaya did sexy stuff at each other apparently?  Well, this is about that!  It's 18 full color pages and it's NSFW (stated in case somebody's new here).   Be a Slipshine member and see it!
(these tend to go up at around midnight Central Time, so it may not be up right now as you're reading this at the crack of midnight)
UP NOW