Posts Tagged 'walky'
741 results.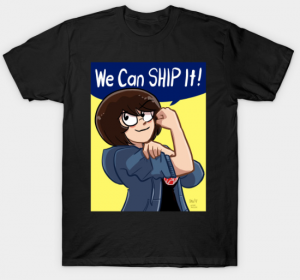 It's a new t-shirt!  Because those Stucky fanfics won't write themselves.  It's 30% off for the first three days!
I send a buck to Planned Parenthood for every one of these I sell!  That's pretty great!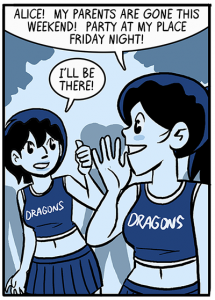 January's first Patreon bonus strip is up, and it's about ALICE!  Everyone voted for Alice!  Remember Alice?  Anyway, all Patrons can go check out the new bonus strip at the Dumbing of Age Patreon.
And, hey, you can also upgrade to seeing tomorrow's strip a day early every day! That comes in handy sometimes.