Posts Tagged 'jacob'
110 results.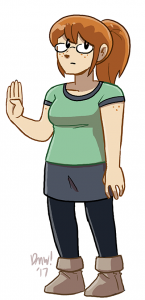 Hot on the heels of my Bloomington appearance, I'm gonna be in public a second weekend in a row (oh jeez), this time in my hometown of Columbus, Ohio. Cartoon Crossroads Columbus (CXC) is this week, and The Laughing Ogre has asked me to be their table artist guy this Saturday, September 30, from 2:30-6pm. This is at the downtown Columbus Metropolitan Library, and there's no entry fee or badges or nothing. It's just a library, albeit one that's gonna be jampacked with other artist folks (who are all sweet-ass hot shots far above my station). So head on down to the library this weekend in Columbus!
it's my birthday so pledge to my Dumbing of Age Book 6 Kickstarter please and thank you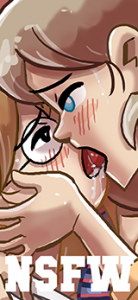 Welcome to the Fuck Zones feature canon-only couplings as a self-imposed rule, but for April Fool's Day, I thought I'd draw a non-canon coupling.  Because if April Fool's gags are good for anything, they're for doing something fun and different in a way that "breaks the rules" without pissing you off, hopefully.  Long story short, that NSFW graphic over on the left of Dorothy and Joyce IS REAL.   I mean, it's not canon, but it's, like, a real Slipshine page.   You don't click through it to be tricked.  The full image is actually there.
I figure in this AU, it's still fairly early in the school year, as evidenced by Joyce being in one of her earlier sweatervests.  Becky hasn't visited yet.  And I guess both of them are into ladies and they become the bestest friends possible.  Best episode of Sliders ever.
(oh right and the book 6 kickstarter's still going, if i don't link to this here every day i have failed as a businessman)