Archive for '02 – Look Straight Ahead'
65 results.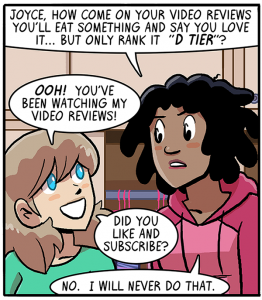 The second Patreon bonus strip of the month is now up!  All patrons can now log onto the Dumbing of Age Patreon and see the further adventures of Joyce and her video reviews.  Like and subscribe!
And remember, you can pledge up to read tomorrow's strip today!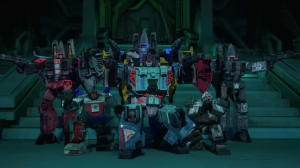 There was another new drop of Transformers: War for Cybertron episodes on Netflix yesterday, which means there's an accompanying drop of my words on Polygon to talk about them at you!  Click through, and I will Explain The Robots!