Posts Tagged 'amazi-girl'
206 results.
Panel Two, of course, was adapted into the Amazi-Girl Strikes poster.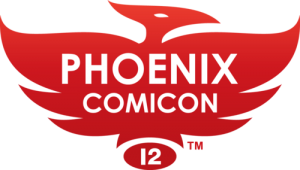 I am at Phoenix Comicon right now!  I'm tabling with Rob DenBleyker of Cyanide and Happiness in Artist Alley at table 649.
I hear William Shatner is supposed to be here, but all I see is this cardboard box.
Here's a large version of the last panel on Tumblr, if you want to grab it.