Posts Tagged 'sierra'
61 results.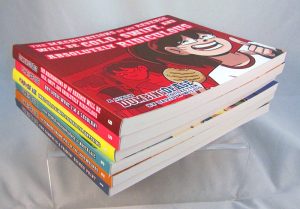 It's CYBER MONDAY you guys.  And that means, uh, I have a coupon code.  For my online store.  Remember my online store????  Well, if you don't, I have one.  Input CYBER in the proper field during checkout, and you'll get 10% off any order you make in my store tomorrow!  From now until 3am EST (midnight PST) Tuesday morning.
Happy shopping!
The Dumbing of Age Book 6 Kickstarter is just about $800 away from unlocking DEXTER and MONKEY MASTER magnets, just so ya know.