Posts Tagged 'amazi-girl'
209 results.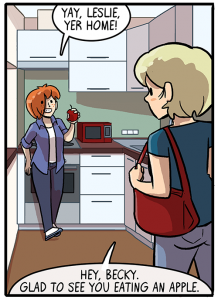 November's first Patreon bonus strip is up, starring Leslie!  AS YOU DEMANDED!  All Patrons can go check it out.
And *gentle nudge* you can also upgrade to seeing tomorrow's strip a day early every day! That comes in handy sometimes.  And maybe suddenly, when you least expect it!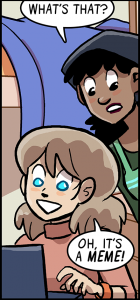 The second Patreon bonus strip for August is up, and it's starring Sarah!  Any and all Patrons can go check out the bonus strip (and the backlog of dozens of previous bonus strips) at the Dumbing of Age Patreon!
And remember, if you pledge $5/month, you can see tomorrow's strip today!  Every night!  It's craaazy.
LAST DAY! JUST 23 HOURS! (ending at 11pm Eastern on Tuesday night)
And we're not far at all from unlocking Head Alien magnets for everybody. I think we can do it! because momentarily i have hope when i forget what year we're in