Posts Tagged 'carla'
167 results.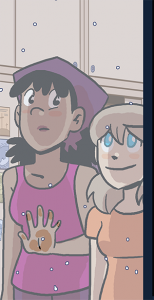 April's second bonus strip is now up at Patreon!  It was SUPPOSED to be the FIRST bonus strip, about SIERRA, but JOYCE FUCKED IT UP.
the proper sierra strip will come after we regroup following this fiasco
And as always, you can pledge a little extra to see tomorrow's strip a day early, every day!
I'm goin' to the 2019 Toronto Comic Arts Festival!  That's right, TCAF!  In Canada!
oh god here comes the anxiety
Well, I've got until May 11 and 12th to get my butt together.