Posts Tagged 'carla'
192 results.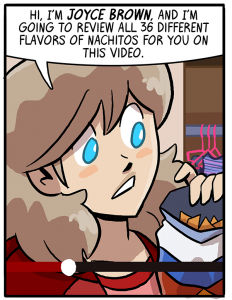 The second Patreon bonus strip for October is here, and Joyce has got OPINIONS!  Like and subscribe (but mostly subscribe) to read it as a Patron!
And, of course, as always, anyone can pledge up to read tomorrow's strip today!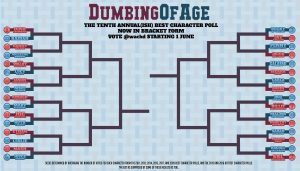 Wack'd's Best Dumbing Of Age Character poll CONTINUES!
The entire first left hand side has gone through its first round of battles, with … everything being pretty lopsided along expected routes (Dina versus Raidah?  GUESS!!!!), except Leslie/Ethan which is… dang close as I write this.
I believe the first column of the upper right quadrant goes live today!  It's, what, Becky/Faz, Penny/Jacob, Galasso/Sierra, and Carla/Robin?
LET THEM FIGHT.