Posts Tagged 'monkey master'
55 results.
This is the last strip in the "Uphill from Here" storyline.  It was supposed to land on a Friday, but I miscounted strips.  Tomorrow begins "Men Are from Beck, Women Are from Clark."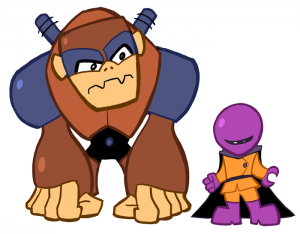 You can read about the redesigning of Dexter (the Head Alien) and Monkey Master over on the Blank Label Comics hub!