Posts Tagged 'peter'
8 results.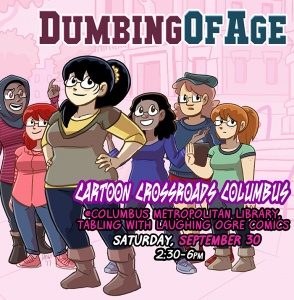 On Saturday, September 30, I'm gonna be at the Columbus (ohio) Metropolitan Library, filling up space at Laughing Ogre's table at Comics Crossroads Columbus!  It's a fancy comics/arts event that's in a library, so admission is totally free.  If you wanna come see me, I'll be there from 2:30 to 6pm.
My good pal Jon Rosenberg (of Goats/Scenes from a Multiverse fame) is raising money to help pay for his son's recovery from surgery!  because our nation's health care insurance industry is a dumpster fire Please take a look and maybe help a boy not live with pain forever and ever.  I'm really excited for this surgery to happen.