Posts Tagged 'amber'
553 results.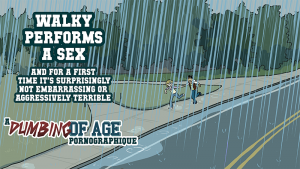 I'm sorry about the Blaine.  But let me make it up to you:
If you want to see 17 full-color pages of Walky and Dorothy going at it, you totally can over on Slipshine.   It's canon!  Here's a possibly Non-Work-Safe four-page preview!
And you're welcome.