Posts Tagged 'mike'
131 results.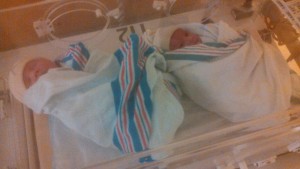 They're about a month early, but here they are!  All 11 of you who voted for today on the poll get major props.  Zach and Chase, at about 6 and 5 pounds respectively.  Does anyone ever really care about birth weights?  Well, whatever.
Everyone's healthy, so sweetass.
Goodbye, buffer.
Thanks for buyin' up a buncha Shortpacked! and Dumbing of Age books this weekend, folks!  I… received more orders than I have padded envelopes. And I had a BUTTLOAD of padded envelopes.
So, um, anyway, some of you who ordered on Sunday may be waiting for more padded envelopes to arrive.
Thanksgiving weekend sale TOO SUCCESSFUL.