Posts Tagged 'ryan'
17 results.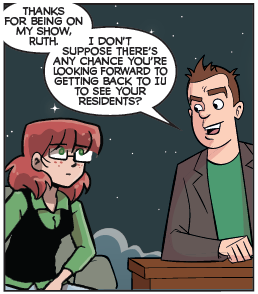 Ruth makes her final appearance over at Woody After Hours!  She, uh, has stuff to go do.
It's been fun to collaborate on this crossover!  I hope y'all enjoyed it along with us.
I originally drew this strip to be more violent, but changed my mind and toned it down.  However, after lots of discussion on Twitter, that original version is now what you see here.  For more about the thought behind the change to and fro, check this Tumblr entry.