Posts Tagged 'ross'
83 results.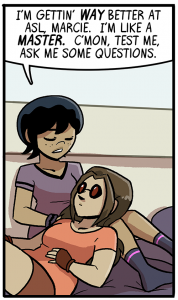 March's first Patreon bonus strip is here, and you voted for MARCIE!  Also, bonus Malaya?????  All Dumbing of Age Patreon patrons can come check out this bonus strip (and like a hundred previous bonus strips) at the Dumbing of Age Patreon!
also hey you can pledge up to see tomorrow's strip early, so, just putting that out there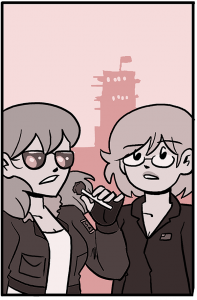 The last Dumbing of Age Patreon bonus strip of the decade is here!  Come learn more about Captain Julia Gray: Space Force!
And remember, you can up your pledge to see tomorrow's strip today, right away!  It's a nice perk sometimes.