Posts Tagged 'walky'
876 results.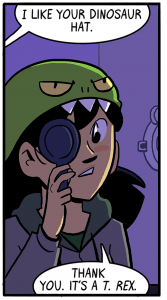 The first Dumbing of Age Patreon bonus strip for 2021 is about the EYE DOCTOR LADY!  Because hindsight is 2020 i guess nyuk nyuk also dina's there
All Patrons can go read it right the heck now!
Remember you can pledge up to read TOMORROW'S strip TODAY!