Posts Tagged 'sarah'
376 results.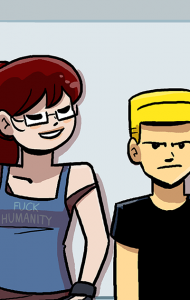 Folks voted for this month's first Patreon bonus strip to be about Carla!  Also, there's bonus Mike.  All Patrons of the Dumbing of Age Patreon can check it out right now!
And hey, if you want to see tomorrow's strip a day early, you can up your pledge accordingly.  That's always fun.  And sometimes it comes in handy.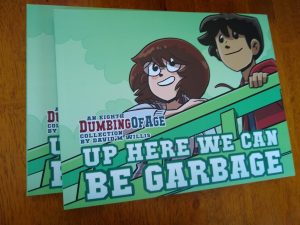 yo book 8 is in the online store, in time for *robot voice* HOLIDAY SEASON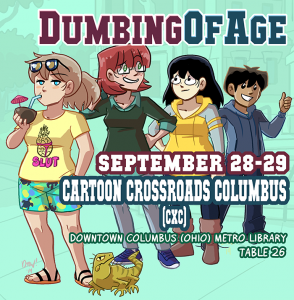 Cartoon Crossroads Columbus 2019 (CXC) is located within the dreamy halls of the Columbus Metro Library downtown, and you can find me at the upstairs exhibitor expo area today on Saturday, September 28, from 11am-5pm, and Sunday, September 29 from 1pm to 5pm!
I'll have books and magnets and myself at Table 26!