Posts Tagged 'amber'
29 results.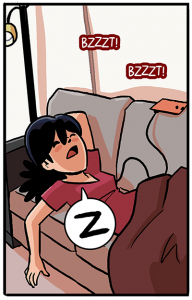 May's second bonus strip is now up on Patreon!  It's about Robin, and it happens concurrently to this strip.  All patrons can view it!  And, you know, pledge up if you want to see tomorrow's strip early, yadda yadda.
Wack'd's Best Dumbing Of Age Character poll starts … Round 4 today, I think?  The remaining champions are Dina, Joyce, Sal, and…. Becky/Carla are too close to confidently call right now, but as of this writing, Becky has a .6% lead.  Whoops, Carla pulled ahead in the last 2 minutes!  These four will be paired off into battles today, and the final two will clash tomorrow!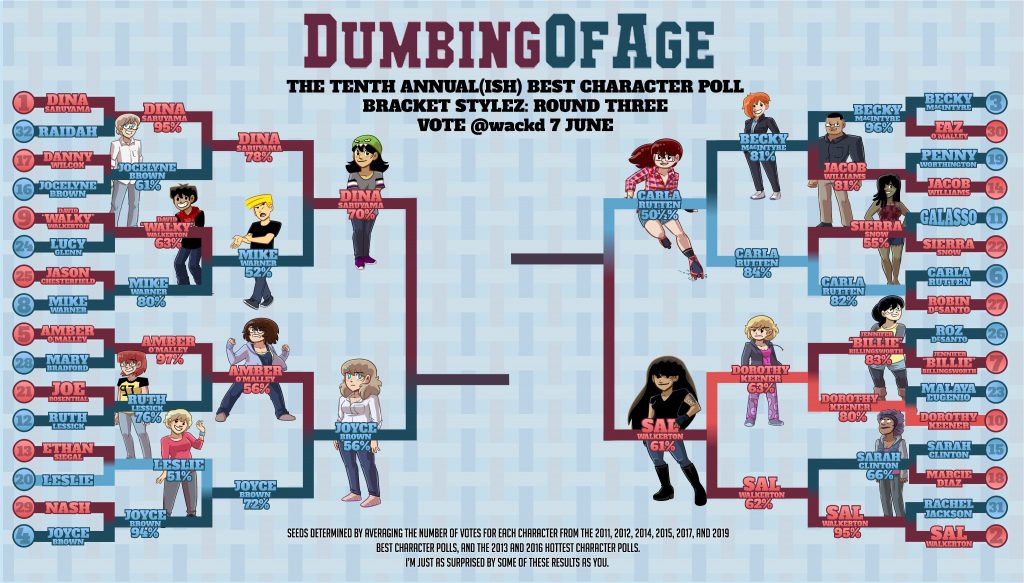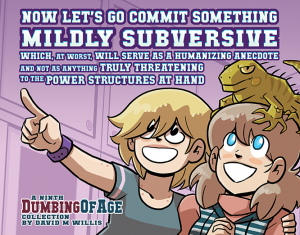 Now Let's Go Commit Something Mildly Subversive Which, at Worst, Will Serve as a Humanizing Anecdote and Not as Anything Truly Threatening to the Power Structures at Hand, aka Dumbing of Age Book 9 is now up for Kickstartering!
Book 9 is 216 pages!  It's got the usual strip commentary!  It's got bonus art and rejected strips!  It's got 24 Patreon-only strips!  It's got a foreword by Dork Tower's John Kovalic!!!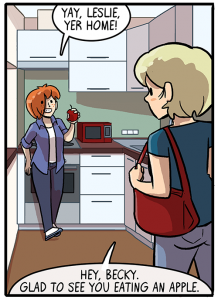 November's first Patreon bonus strip is up, starring Leslie!  AS YOU DEMANDED!  All Patrons can go check it out.
And *gentle nudge* you can also upgrade to seeing tomorrow's strip a day early every day! That comes in handy sometimes.  And maybe suddenly, when you least expect it!