Posts Tagged 'star wars'
8 results.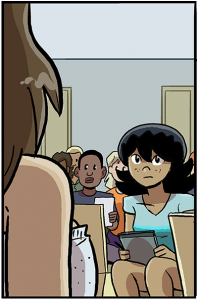 April's two bonus strips for the Dumbing of Age Patreon feature Marcie and Malaya! Marcie won the vote for the first strip, and with Marcie you're bound to get some Malaya.  And the two strips may have something to do with the NSFW-coded ad banner on the far left, probably, definitely.
Patreon pledges of any amount get to see all the bonus strips, and those who pledge $5 or more per month get to see tomorrow's strip early every day!