Posts Tagged 'walky'
507 results.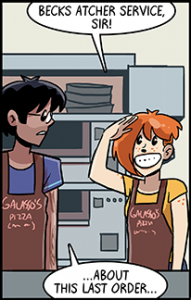 There's two new bonus strips for this month over at the Dumbing of Age Patreon!  The first, voted for by Patreon members, featured Penny (Jason's fellow math teaching assistant).  The second, chosen by me, features Sayid and Becky!  Bonus strips are viewable by any of my patrons, and those who pledge $5 or more per month get to see tomorrow's strip a day early.
SPECIAL HOLIDAY SALE EVENT THINGAROONIE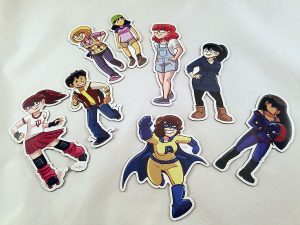 Today is the LAST DAY for getting a free character magnet included with your online store order*!  Just thrown right in there.  You can't choose your magnet — it'll be random — but, hey, free character magnet!  Buy a book?  Free magnet!  Buy a buttload of books?  Free magnet!  Buy magnets?  STILL A FREE ADDITIONAL MAGNET.
So, yay!
*does not include buying the links to Joyce and Walky! comics, because i can't throw a magnet into an email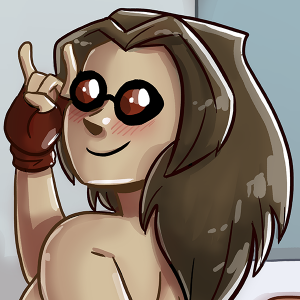 Yesterday was Monday, which means it was time for another Welcome To The Fuck Zone page!  On the first week we got a NSFW pin-up of Walky and Dorothy, week 2 got us Sarah, week 3 got us Ethan, and this week we get Marcie!  These stand-alone artworks can be accessed by Slipshine subscribers and there'll be a new one every week!
Next week: …Danny, I think?