Posts Tagged 'grace'
33 results.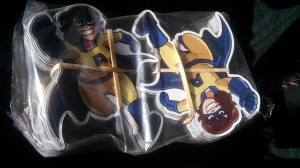 Hey look, it's Amazi-Girl magnets!    You can get one (or one of another character) by pledging to an appropriate tier over at the Dumbing of Age Book 4 Kickstarter!   Supplies are limited!
Just a few hundred dollars remain until YOU GET COMICS ON SATURDAY, STARTING TOMORROW.
*nudge nudge*
WE DID IT
COME BACK TOMORROW FOR A NEW STRIP, woulda been monday's but now it's SATURDAY'S