Posts Tagged 'rachel'
54 results.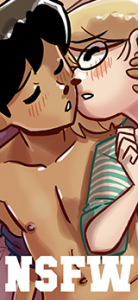 NEW SLIPSHINE FEATURE!
Every Monday, there'll be a new page of stand-alone NSFW art for me over at Slipshine for subscribers.  I have titled this experiment Welcome To The Fuck Zone, and the first installment, which went up yesterday morning, features Walky and Dorothy.  (A careful cropping of the art is on the left.)  Next week you get some Sarah!  After that?  We'll have to see.  But keep your Slipshine accounts fresh and you won't miss anything!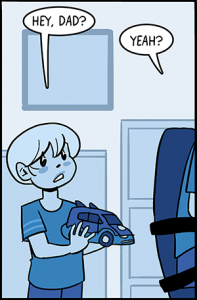 This month's Patreon bonus strip poll winner was… uh, Carla's childhood Ultra Car toy.  As dangerous a precedent to set as "oh hey you can vote for inanimate objects now," have a strip about Carla's Ultra Car toy.
With bonus little Carla.
We've unlocked both Sunday and Saturday updates again through the Dumbing of Age Book 4 Kickstarter! Hooray for another year of 7-days-a-week comics!